EN - Our high-quality scratching carpets, scratch mats, and climbing carpets for cats are crafted from durable sisal. They offer cats an excellent alternative to a traditional scratching post. These versatile products are available in various designs and colors, including sand, cream, and anthracite, for both the floor and the wall. The corner scratch mats are easily attached to room corners and ensure unbridled scratching pleasure for your cat. With a corner scratch mat, you can effortlessly and aesthetically cover already damaged areas. Thanks to the integrated, reinforced 90-degree angle, it fits perfectly around every corner and provides an ideal solution.
DE - Unsere hochwertigen Kratzteppiche, Kratzmatten und Kletterteppiche für Katzen sind aus strapazierfähigem Sisal gefertigt. Sie bieten Katzen eine hervorragende Alternative zu einem herkömmlichen Kratzbaum. Diese vielseitigen Produkte sind in verschiedenen Varianten und Farben erhältlich, darunter Sand, Creme und Anthrazit, sowohl für den Boden als auch die Wand. Die Eck-Kratzmatten werden einfach an Zimmerecken befestigt und garantieren Ihrer Katze ungetrübten Kratzspaß. Mit einer Eckkratzmatte können Sie bereits beschädigte Stellen einfach und ästhetisch abdecken. Dank des eingearbeiteten, verstärkten 90-Grad-Winkels passt sie sich perfekt um jede Ecke an und bietet eine ideale Lösung.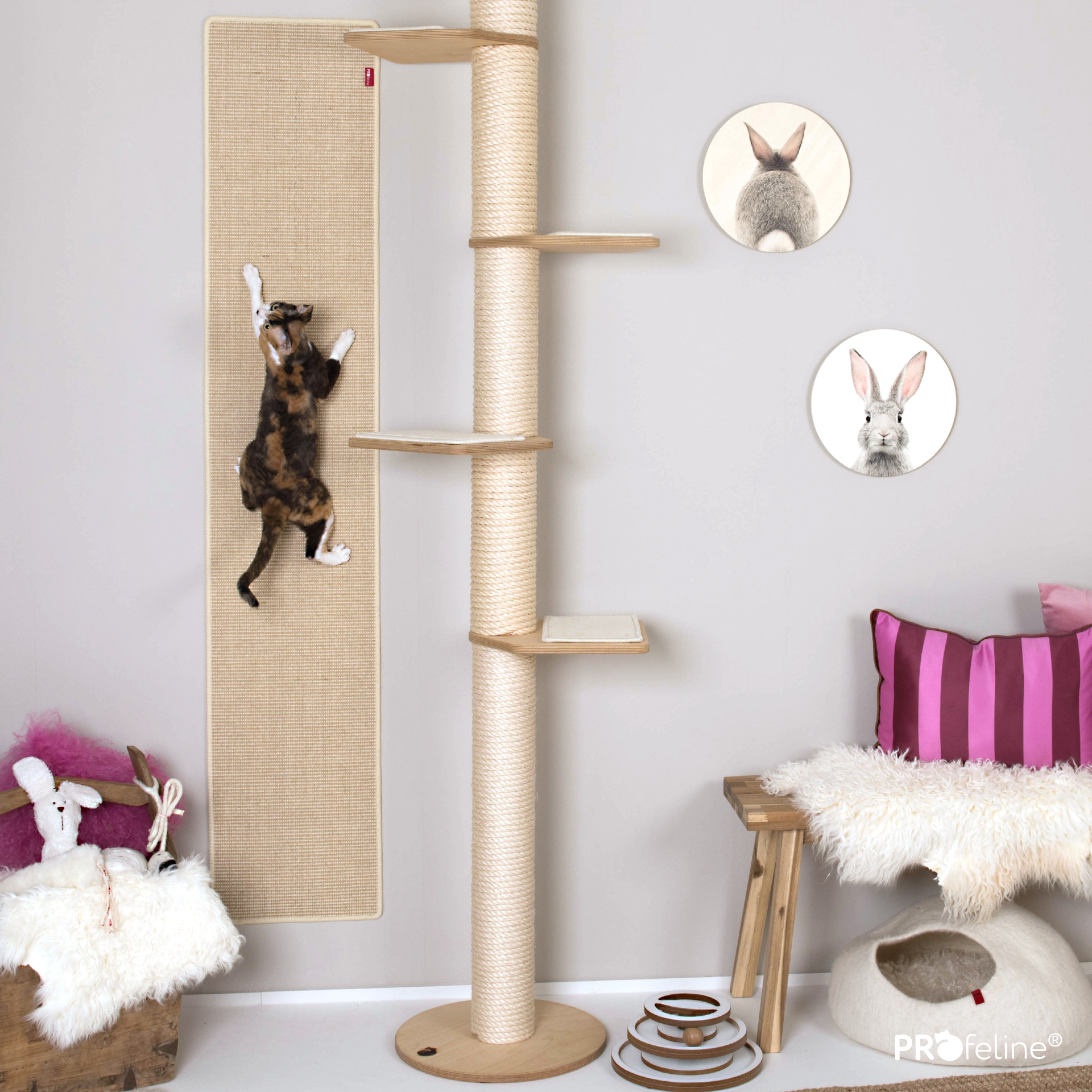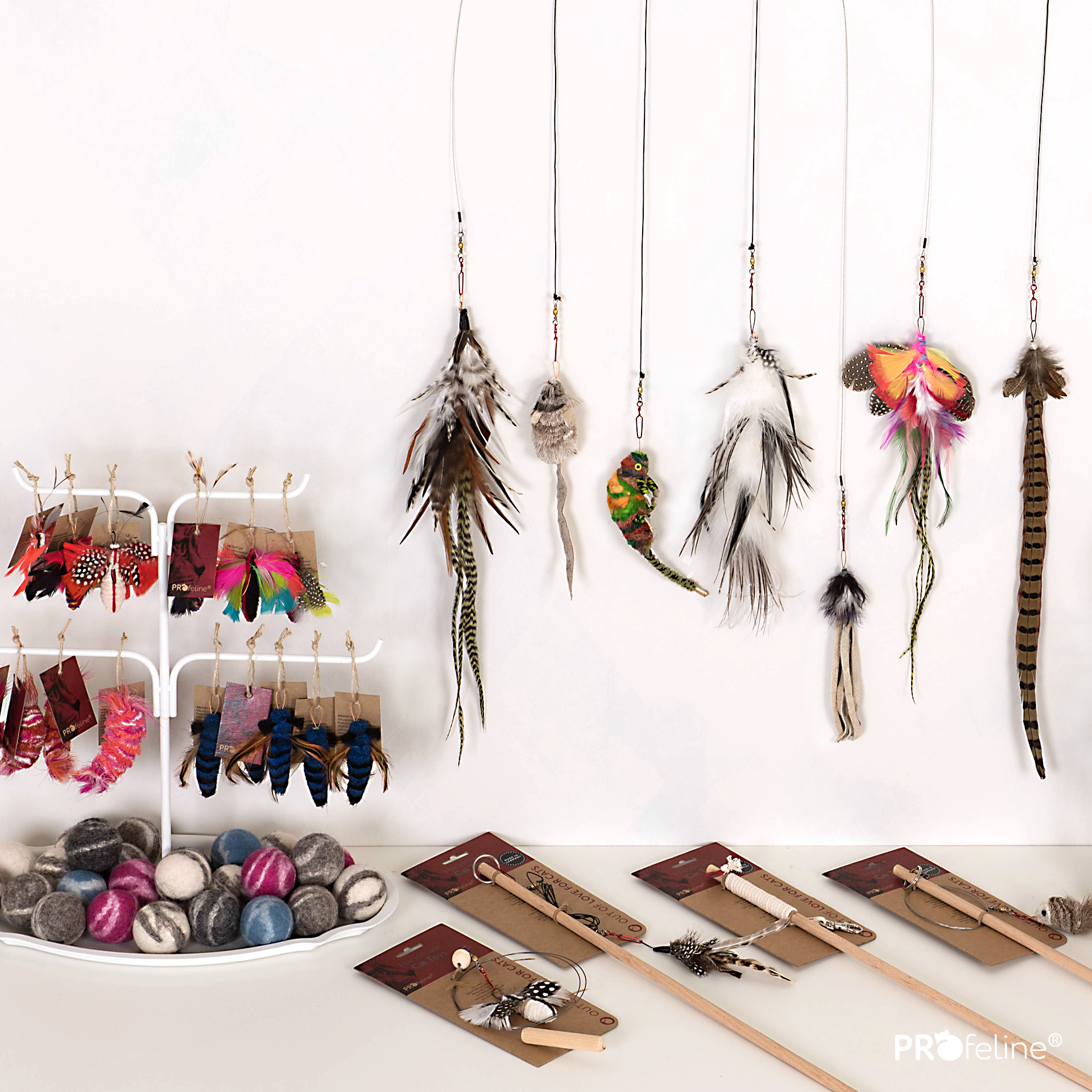 1. Cat Furniture like Scratch Mats: Scratch mats provide cats with not only the opportunity to sharpen their claws but also to stretch and exercise. Our high-quality mats, made in Germany, are known for their durability and longevity. They are a perfect addition to any home.
2. Comfortable Cat Beds: Cats love to snuggle into soft, natural materials and lounge comfortably. In our range, you'll find a variety of easy-to-maintain cat beds that perfectly complement your home decor.
3. Stimulating Cat Toys: Toys play a significant role in a cat's life. They stimulate their natural instincts, provide physical and mental exercise, and offer hours of fun. In addition to classic toys like feather wands, balls, and mice, we also offer innovative alternatives like our cat teaser system with a wide selection of interchangeable attachments made from various materials, from feathers to fur.
At Profeline, we are passionately dedicated to enriching the coexistence of cats and their owners. Our focus is on cat-friendly accessories and creating spaces where cats can play, relax, and express their natural instincts. We are supported not only by our dedicated team but also by our charming ambassadors Maja, Boris, Lilly, & Assol.
LEARN MORE ABOUT US