EN - Our FUR FUN Cat Toys are meticulously crafted in Germany. They are made from genuine fur, which is extremely durable and resilient, ensuring hours of playtime enjoyment for your cat. These natural fur toys awaken the hunting instincts in every cat and are also available as attachments for cat wands. We prioritize sustainability and ethics. Our furs are sourced from local German breeders and are a byproduct of the food industry. They are tanned and processed in a traditional German tannery to ensure the highest quality and safety for your beloved cat.


DE - Unsere FUR FUN Katzenspielzeuge werden mit großer Sorgfalt in Deutschland hergestellt. Sie bestehen aus echtem Fell, das äußerst robust und widerstandsfähig ist, was stundenlangen Spielspaß für Ihre Katze garantiert. Die natürlichen Fellspielzeuge wecken den Jagdinstinkt jeder Katze und sind auch als Anhänger für Katzenangeln erhältlich. Wir legen großen Wert auf Nachhaltigkeit und Ethik. Unsere Felle stammen aus heimischen Beständen deutscher Züchter und sind ein Nebenprodukt der Lebensmittelerzeugung. Sie werden in einer deutschen Traditionsgerberei schonend gegerbt und verarbeitet, um höchste Qualität und Sicherheit für Ihre geliebte Katze zu gewährleisten.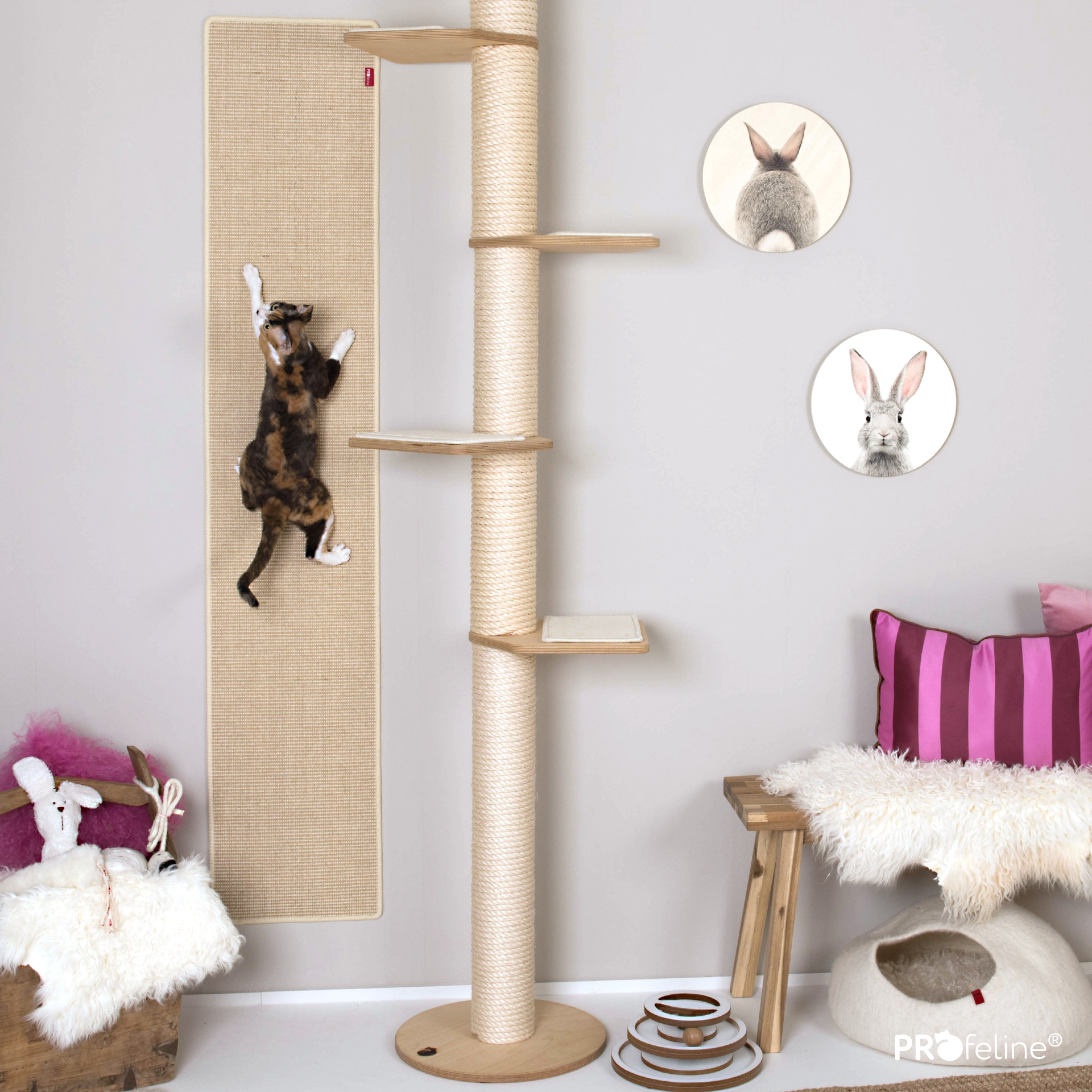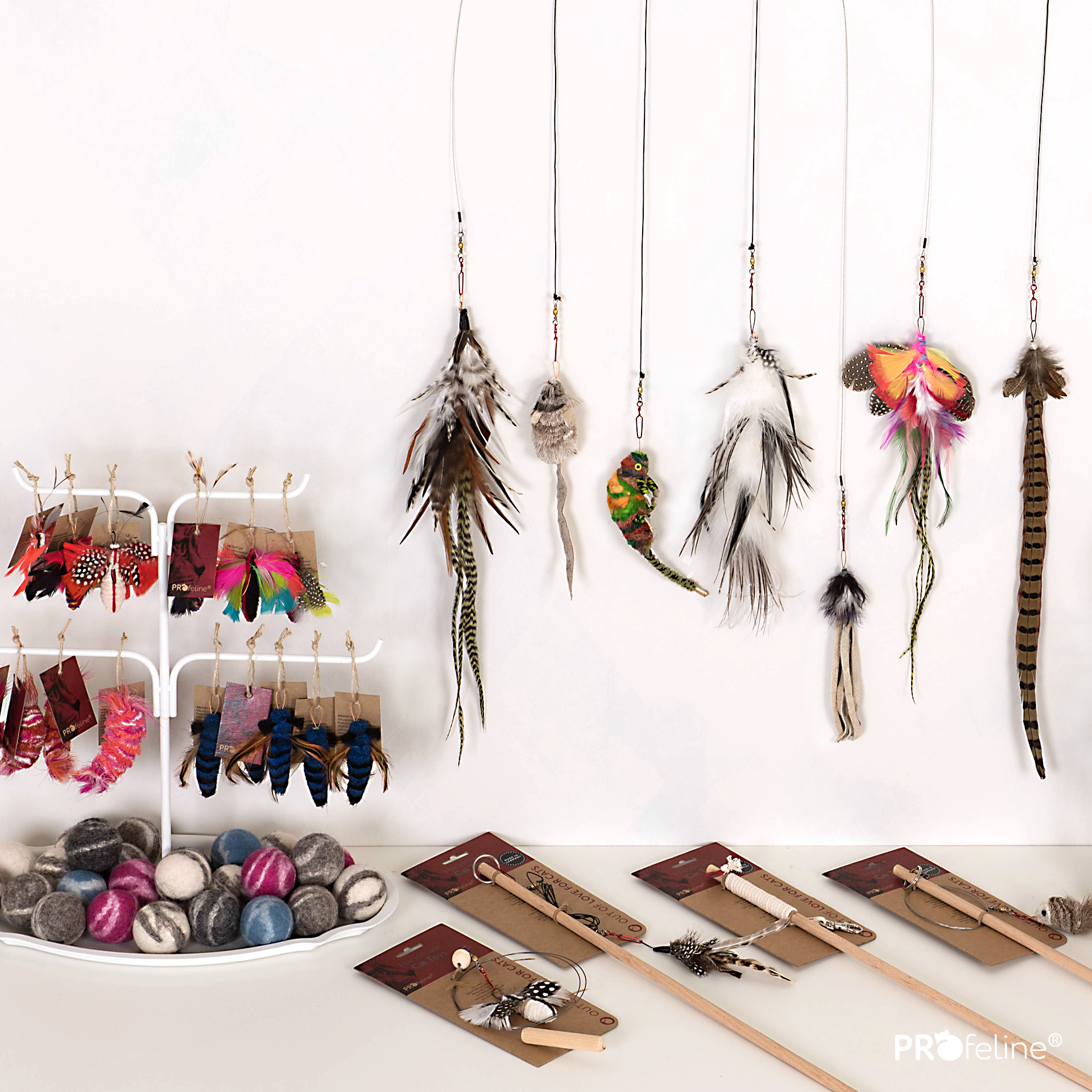 1. Cat Furniture like Scratch Mats: Scratch mats provide cats with not only the opportunity to sharpen their claws but also to stretch and exercise. Our high-quality mats, made in Germany, are known for their durability and longevity. They are a perfect addition to any home.
2. Comfortable Cat Beds: Cats love to snuggle into soft, natural materials and lounge comfortably. In our range, you'll find a variety of easy-to-maintain cat beds that perfectly complement your home decor.
3. Stimulating Cat Toys: Toys play a significant role in a cat's life. They stimulate their natural instincts, provide physical and mental exercise, and offer hours of fun. In addition to classic toys like feather wands, balls, and mice, we also offer innovative alternatives like our cat teaser system with a wide selection of interchangeable attachments made from various materials, from feathers to fur.
At Profeline, we are passionately dedicated to enriching the coexistence of cats and their owners. Our focus is on cat-friendly accessories and creating spaces where cats can play, relax, and express their natural instincts. We are supported not only by our dedicated team but also by our charming ambassadors Maja, Boris, Lilly, & Assol.
LEARN MORE ABOUT US