EN - Discover our diverse range of unique Feather Teasers! We offer both short and long variations, each with distinctive features. The short feather wands come with a flexible handle, while the long variations feature a flexible section before the feathers. Our range of feathers is truly exceptional and includes fascinating species such as pheasant, peacock, and ostrich. These exotic feathers give our cat wands an unparalleled allure and stimulate the playfulness of cats. Enrich your cat boutique with our Profeline cat wands, which will undoubtedly captivate your customers as well. These eye-catching items will not only enchant your customers but also their cats. Give your customers the best and offer them our high-quality feather wands.
DE - Entdecken Sie unsere vielfältige Auswahl an einzigartigen Federwedeln! Wir bieten kurze und lange Varianten, jeweils mit besonderen Merkmalen. Die kurzen Federwedel verfügen über einen flexiblen Stab, während die langen Varianten ein biegsames Zwischenstück vor den Federn aufweisen. Unsere Auswahl an Federn ist wirklich einzigartig und umfasst faszinierende Arten wie Fasan, Pfau und Strauß. Diese exotischen Federn verleihen unseren Katzenwedeln eine unvergleichliche Anziehungskraft und regen den Spieltrieb der Katzen an. Bereichern Sie Ihre Katzenboutique mit unseren Profeline Katzenwedeln, die sicherlich auch Ihre Kunden begeistern werden.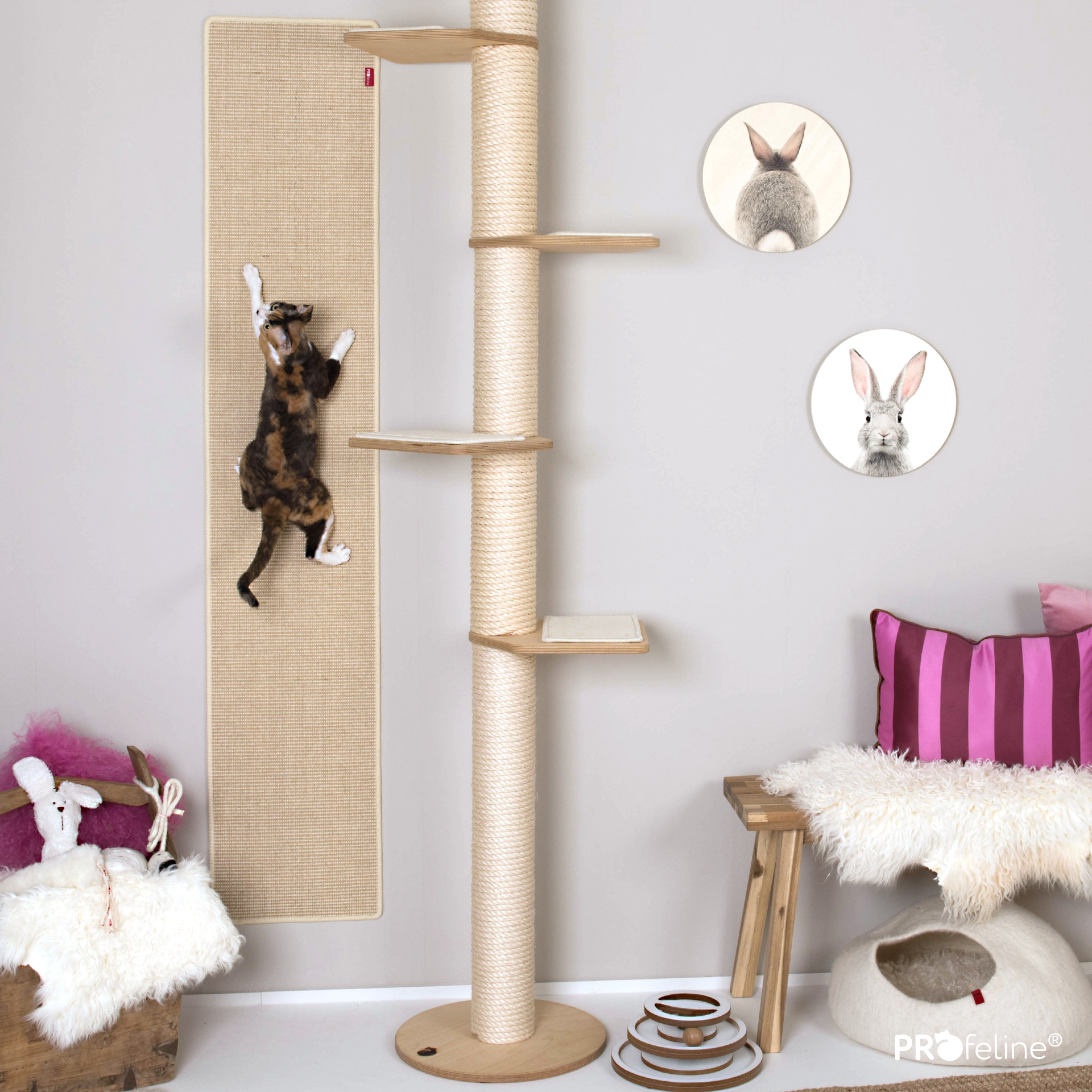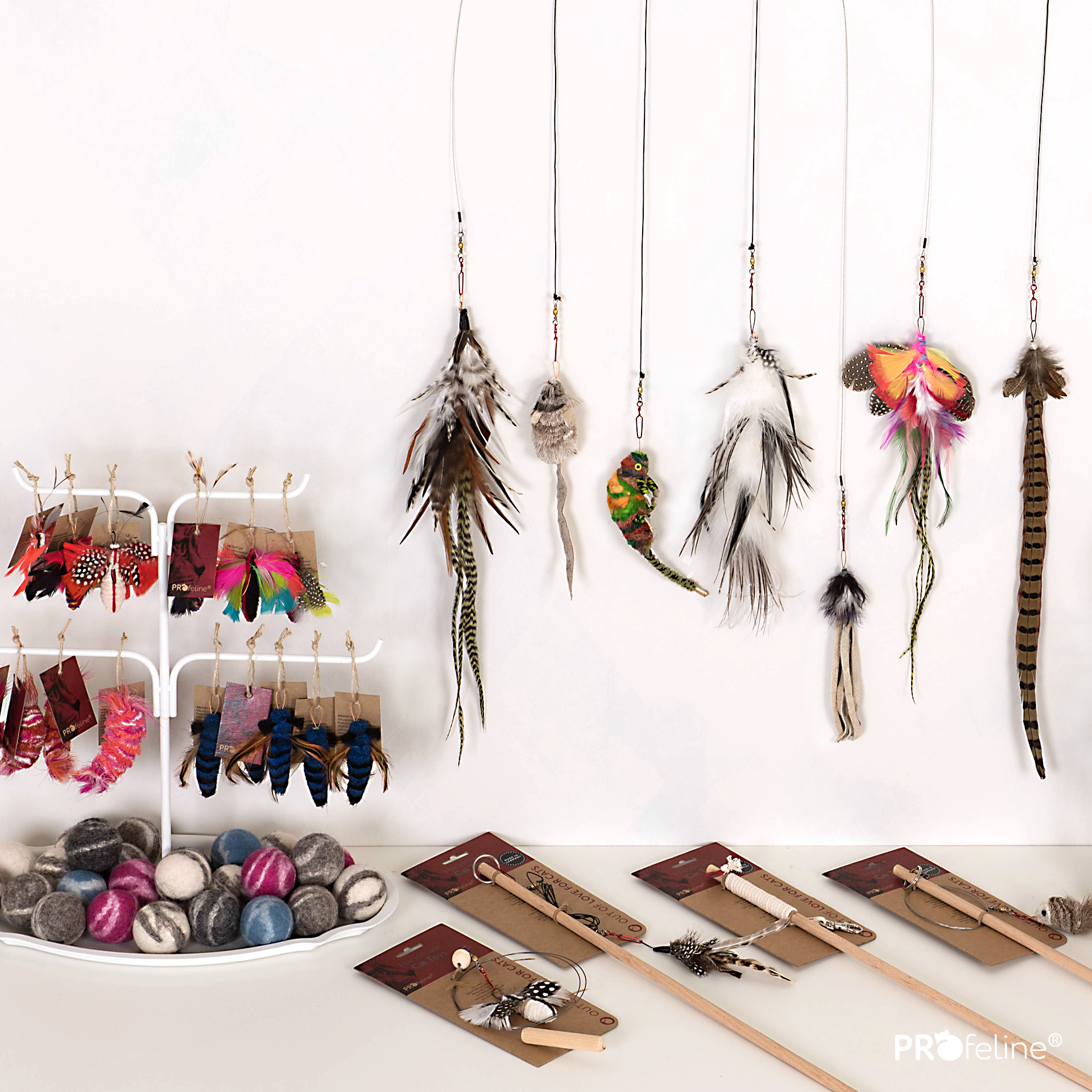 1. Cat Furniture like Scratch Mats: Scratch mats provide cats with not only the opportunity to sharpen their claws but also to stretch and exercise. Our high-quality mats, made in Germany, are known for their durability and longevity. They are a perfect addition to any home.
2. Comfortable Cat Beds: Cats love to snuggle into soft, natural materials and lounge comfortably. In our range, you'll find a variety of easy-to-maintain cat beds that perfectly complement your home decor.
3. Stimulating Cat Toys: Toys play a significant role in a cat's life. They stimulate their natural instincts, provide physical and mental exercise, and offer hours of fun. In addition to classic toys like feather wands, balls, and mice, we also offer innovative alternatives like our cat teaser system with a wide selection of interchangeable attachments made from various materials, from feathers to fur.
At Profeline, we are passionately dedicated to enriching the coexistence of cats and their owners. Our focus is on cat-friendly accessories and creating spaces where cats can play, relax, and express their natural instincts. We are supported not only by our dedicated team but also by our charming ambassadors Maja, Boris, Lilly, & Assol.
LEARN MORE ABOUT US